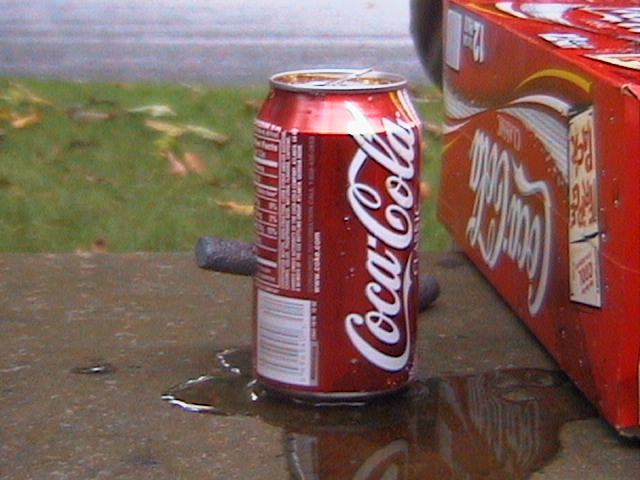 Wait, who was it that said nerf darts aren't powerful?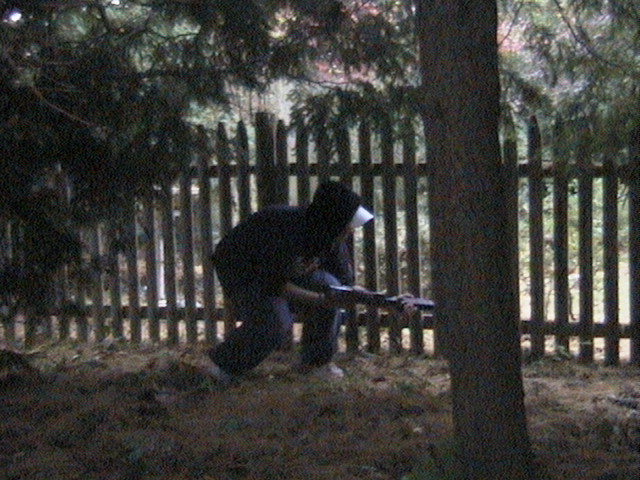 Lurking in the shadows... if you could look behind the camera, you'd see the rest of us eating chips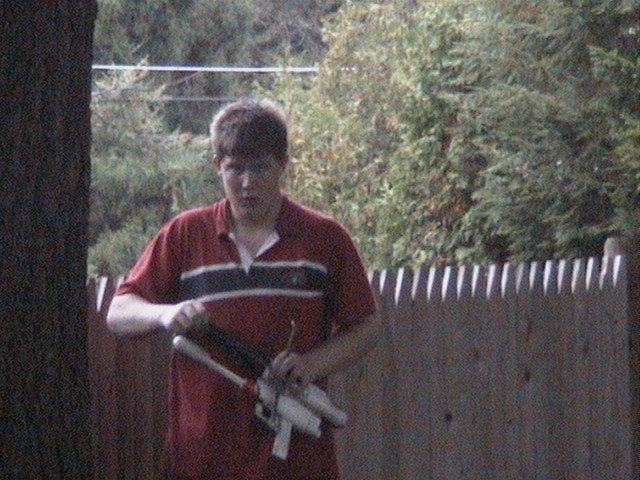 I refused to take a picture of him untill he did the puppy eyes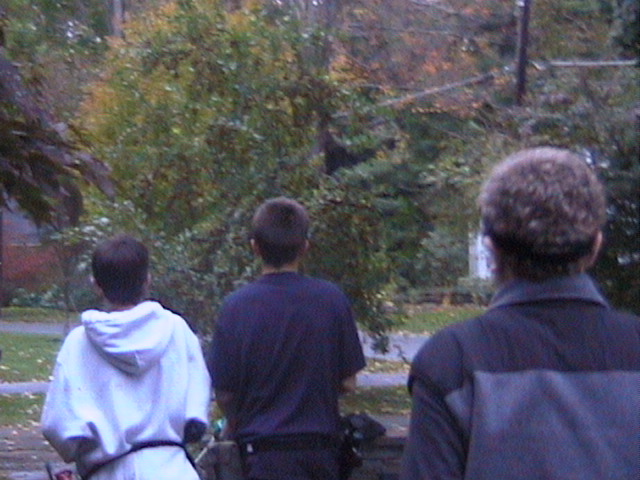 They lost the coin toss... to the back yard they go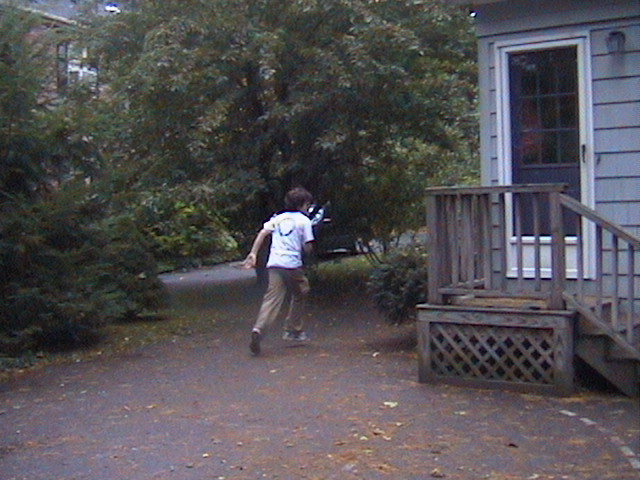 You never run faster than when you're being tailed by two teenage guys with nerf guns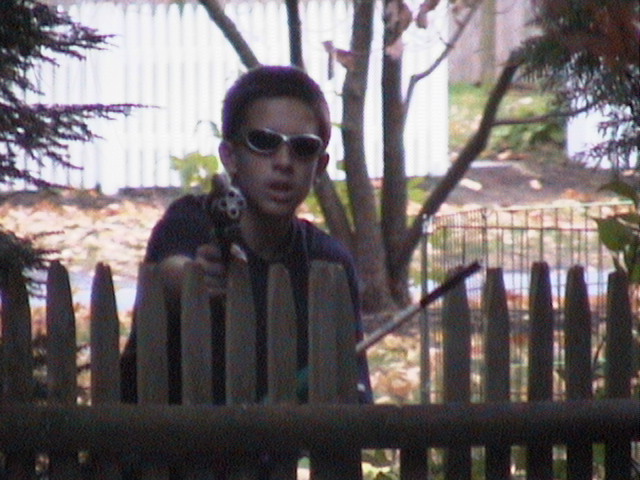 Nerf Zombie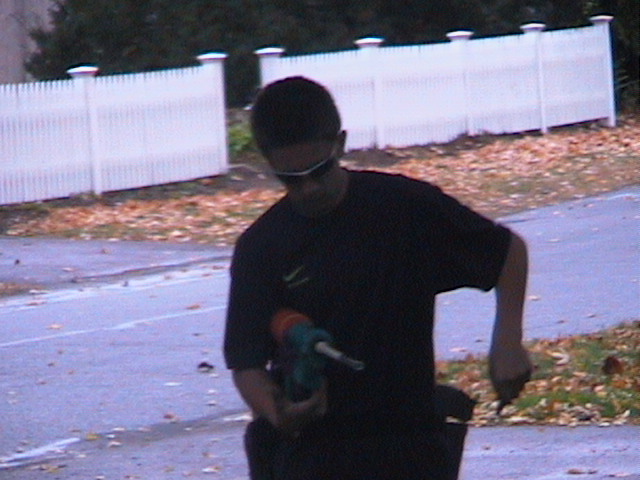 That's how I hold my gun, too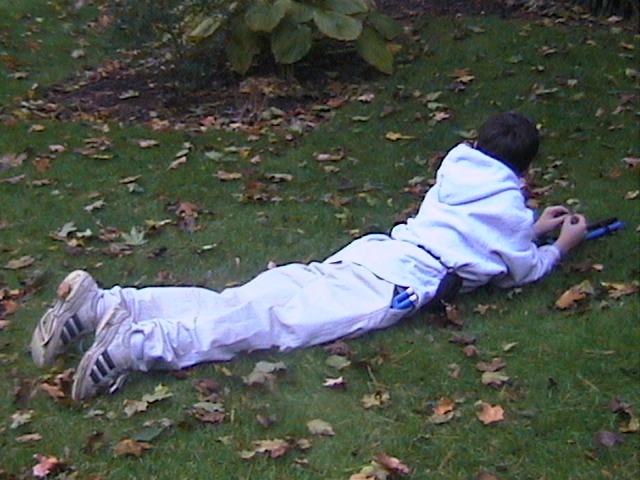 A wise man once said, "never sleep on an active battlefield"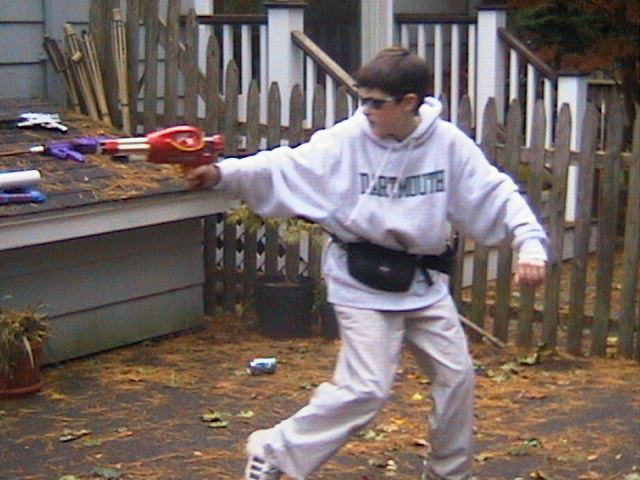 Chris guards the holy gun shed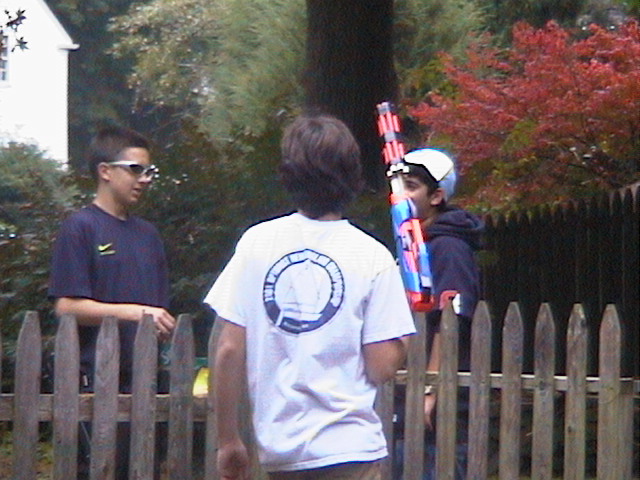 Who is that? Oh wait, the hair, it's Levin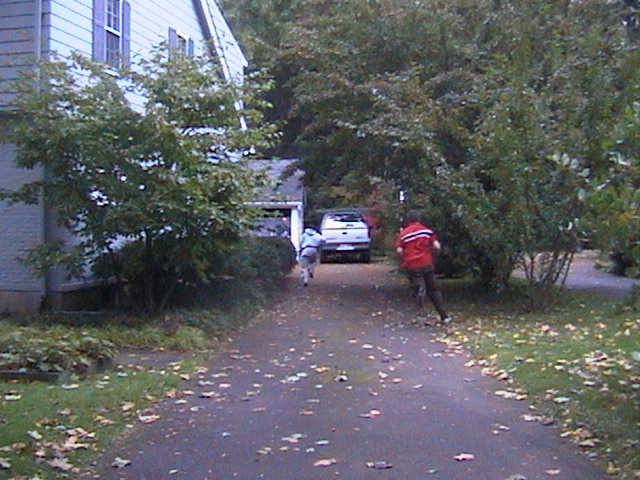 Check out this high-octane action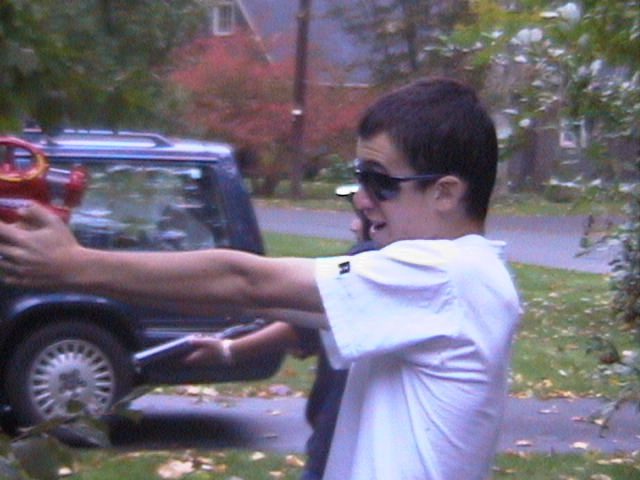 Brian REALLY wanted to make this shot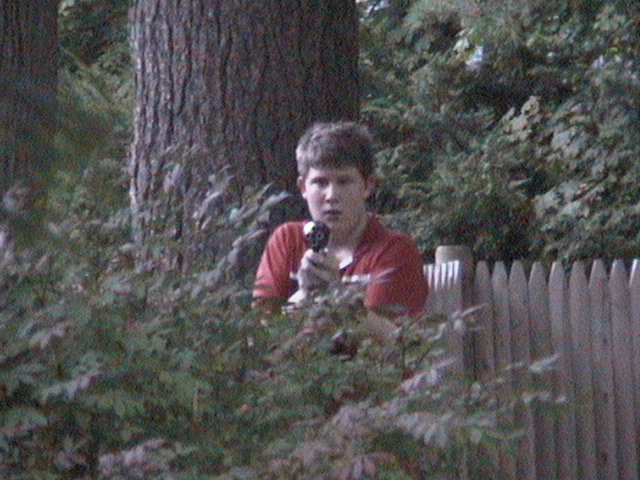 I must look pretty menacing with my camera, because I'm often targeted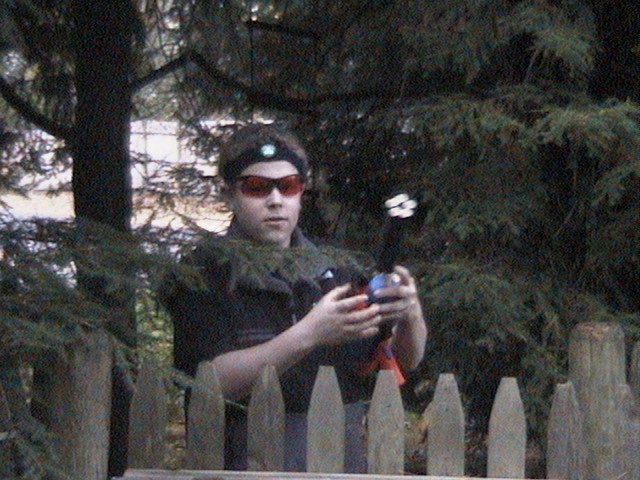 He's not going to shoot a lot of people that way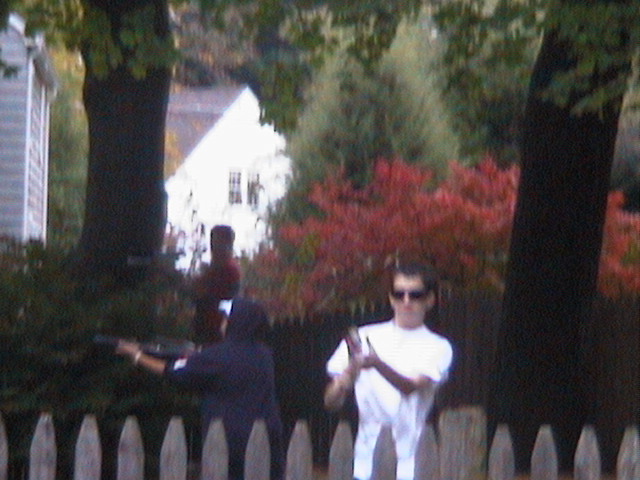 secure the area!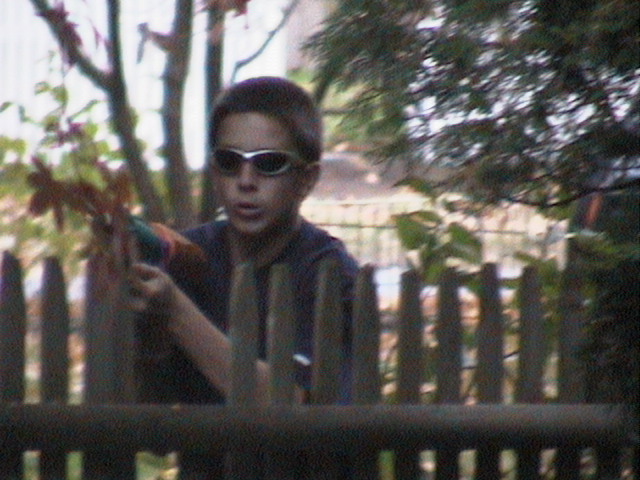 This is my monkey, Kamran. He likes to shoot people.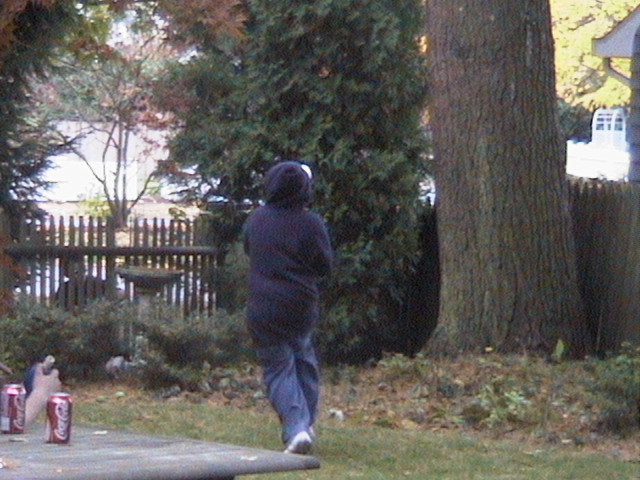 Notice kamran behind the fence... I wonder if Samer sees him...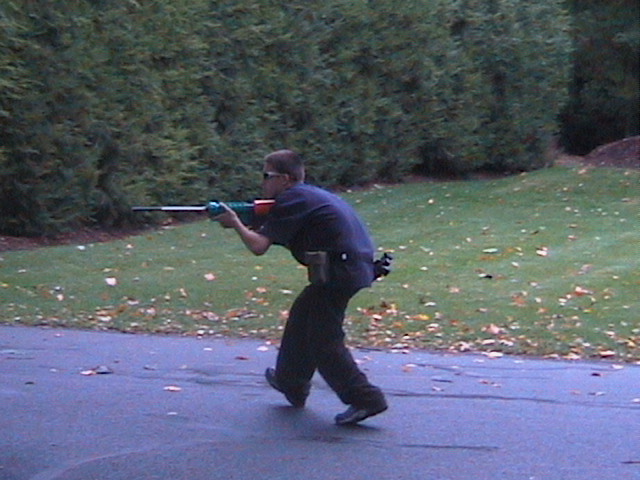 The Kamranicus Golestanicus stalks his prey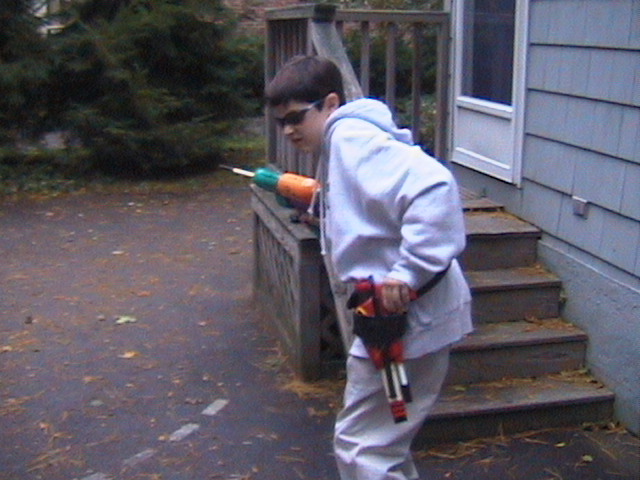 Oooh, Multitasker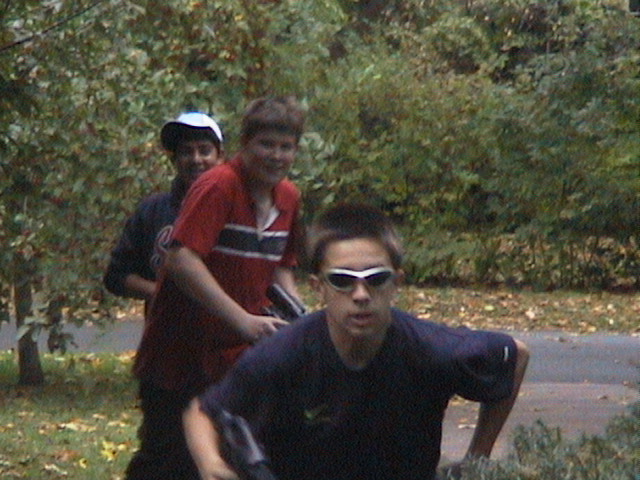 I dunno what's goin' on here, but Kamran looks like he's following a Richard Simons workout tape
Even nerfers have to eat... actually, we eat a lot. Just so you know.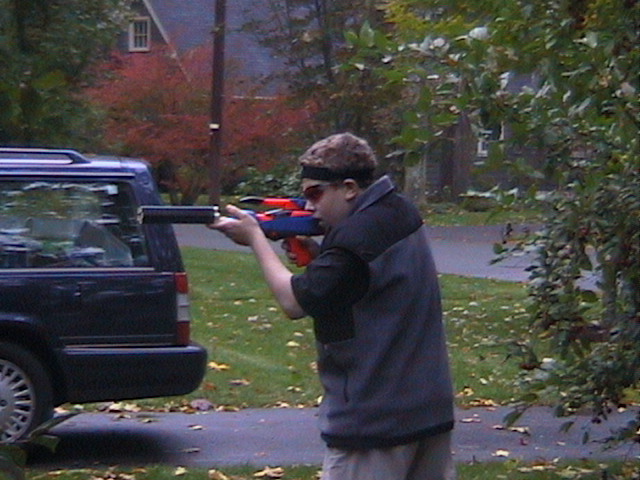 We need to find this boy a scope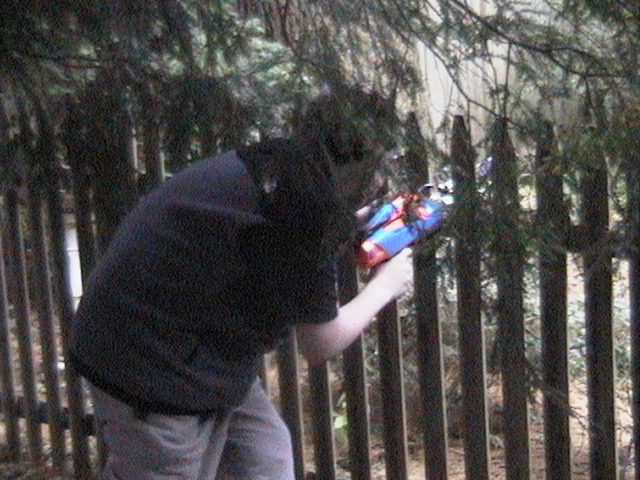 It might have helped if the barrels sticking through the fence weren't so obvious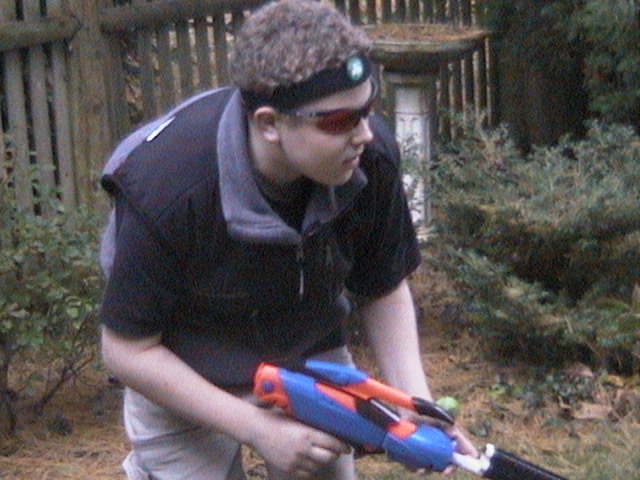 I told him to duck so his whole body would fit in the picture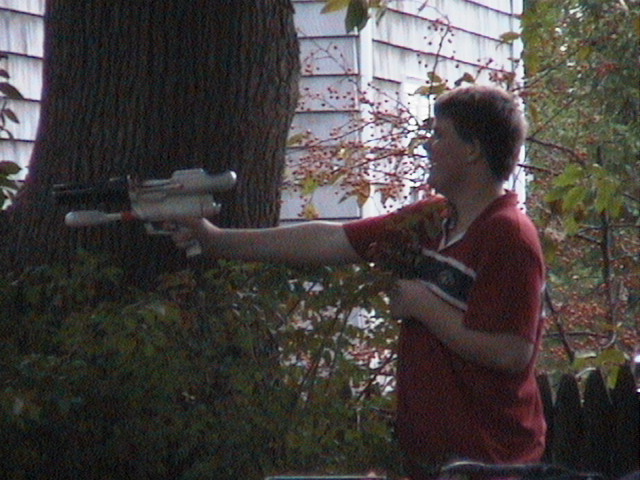 We all like to laugh before we nail someone in the head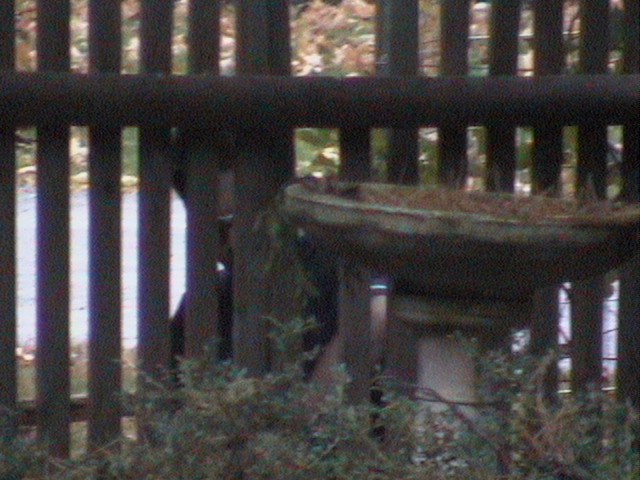 Sleeping on the job agian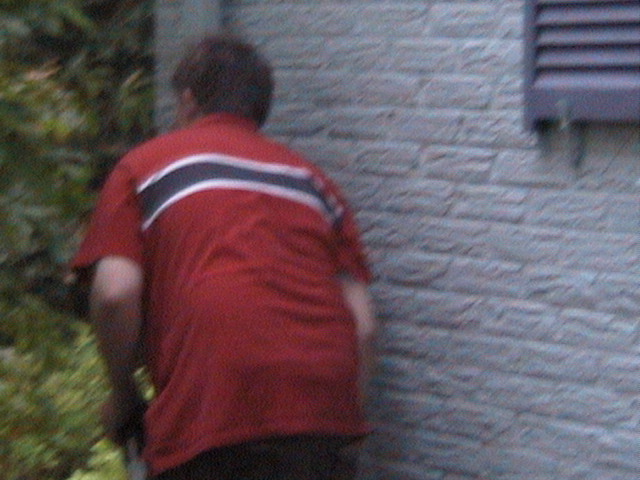 ALRIGHT! I have sucessfully taken large pictures of Matt Levin and PJ's Butts... who's next?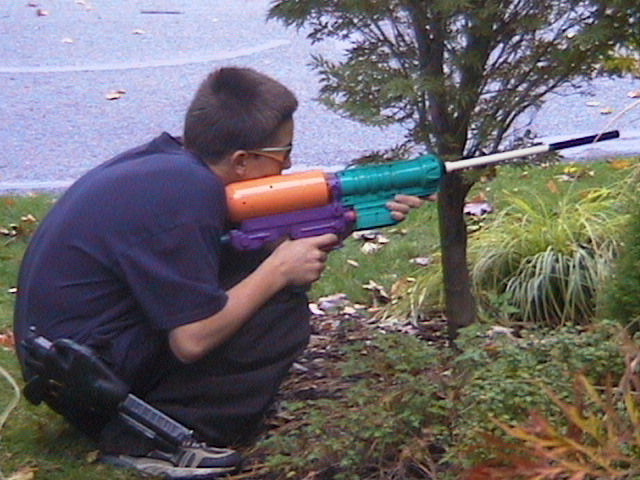 I like that cover... that is some nice cover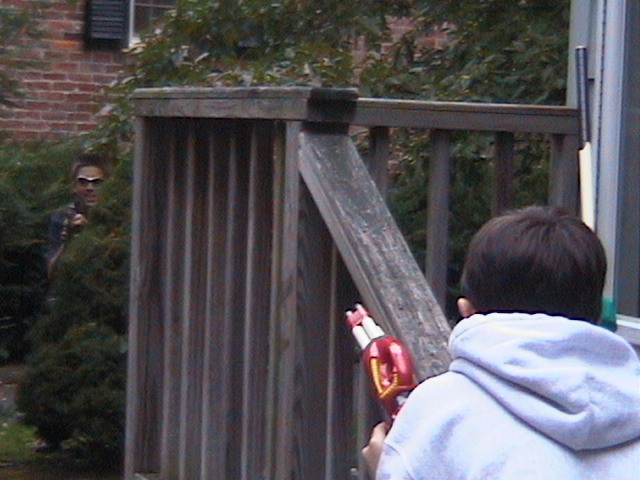 Old school shootout, nerf style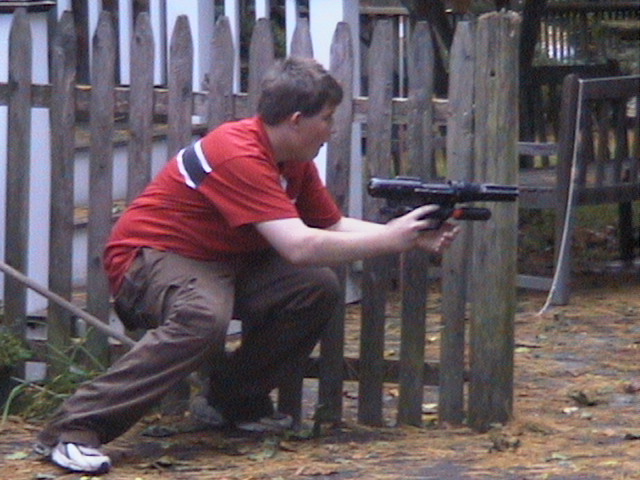 It would be nice if the fence actually provided him some cover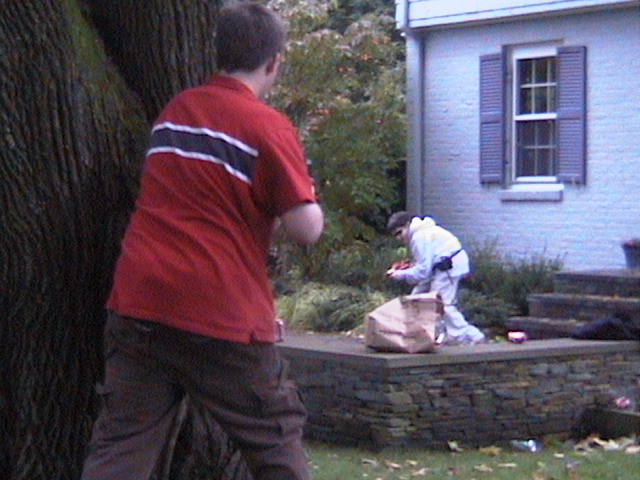 Chris is doomed.