Materials:
1/2" or 5/8" foam backer rod (caulk saver)
Hot glue gun + Glue sticks
Split Shot fishing weights, Size BB
Knife
Ruler
Something to stand darts up in
Hairdryer
Bag (grocery or shopping bag preferably, no plastic bags)
CPVC (optional)
Talent (optional)
Step 2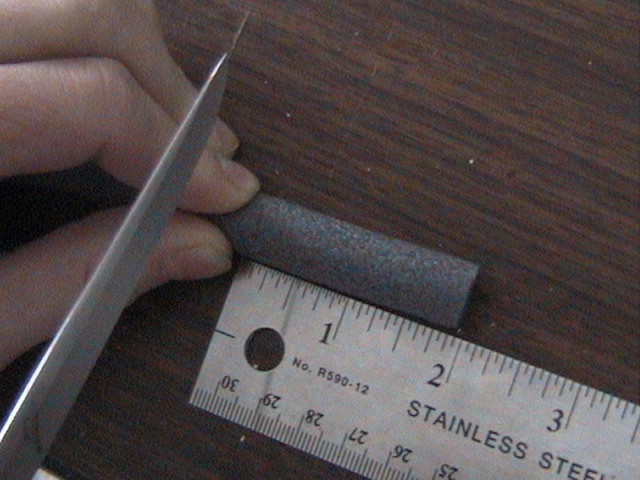 Cut the foam backer rod into 2" pieces for micros or 2 1/4" pieces for megas. The sizes we use are not absolutly necessary, but they seem to work very well so thats for you to decide. Put the darts into a bag as you cut them. Do NOT use a plastic bag. Shopping bags and grocery bags seem to be the most efficient.
Step 4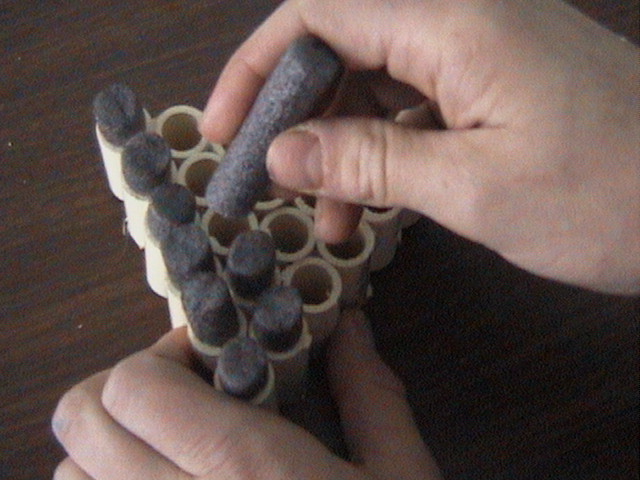 Put the darts in whatever you found to hold darts. We use a CPVC tray made of 1 1/2" pieces of CPVC that we can stick the darts into. This is very efficient, but anything will work. You can even make the darts one by one and put them up against a wall if you want, but this slows the process.
Step 6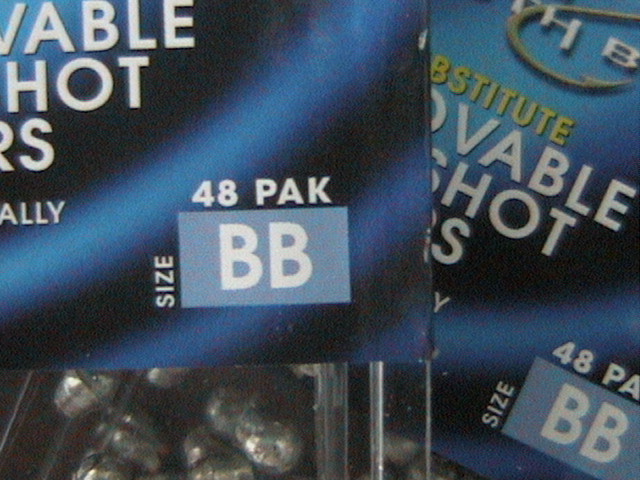 Now you need to get the weights. We get them at Wal-Mart, in the isle next to the one with all the fishing rods. You can't miss it. They're called "Split Shot" Sinkers. It comes in two different packages, the plastic containers and the bags, but the weights are identical. Make sure you get size "BB" which is located in a blue box on the plastic containers and at the bottom on the bags.
Step 8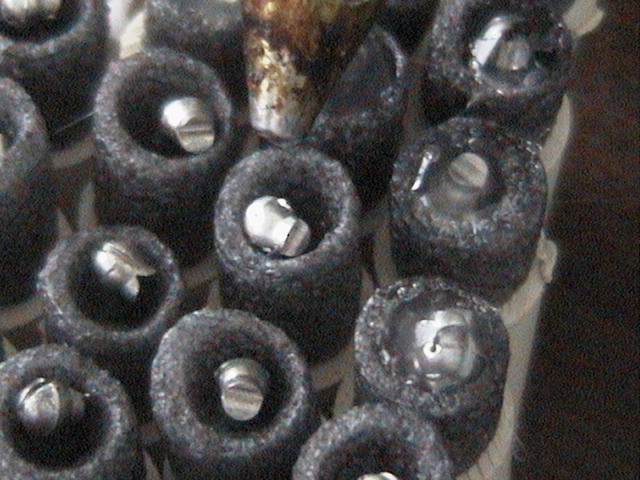 Get the glue gun out again and put a nice glob of glue over the weight. Make sure you covor the weight so it doesn't come out when you fire the gun, but don't put so much hot glue that it overflows the sides of the dart. If it does that, the glue will harden and you won't be able to fit the dart inside your barrel.