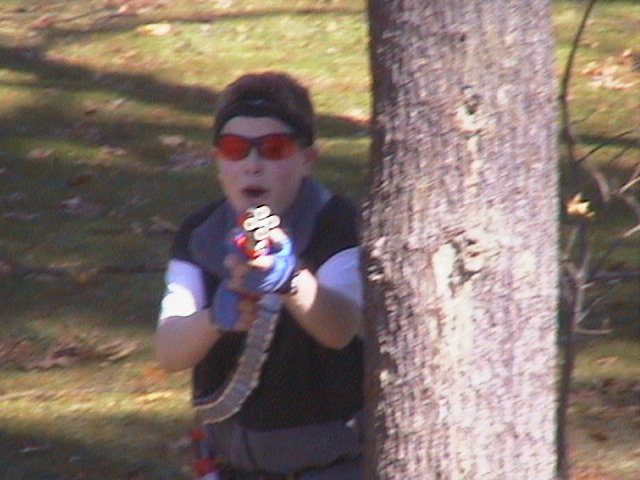 I think we should all try to be more like Mike, don't you?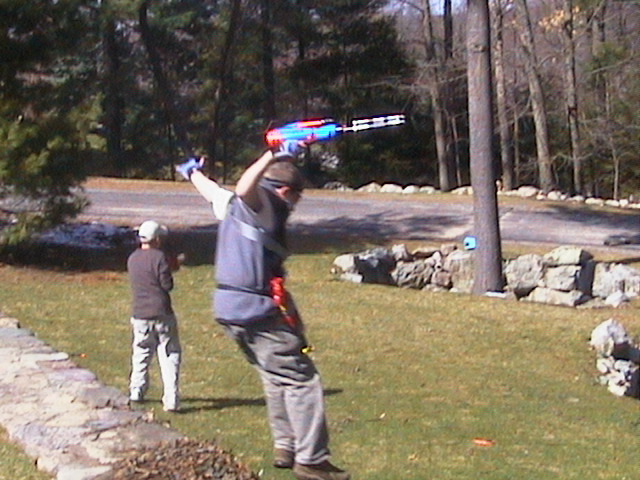 No matter how hard he flapped his wings he just couldn't get himself off the ground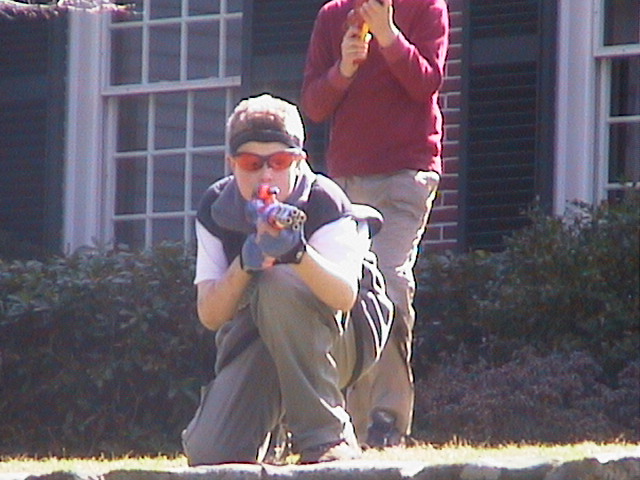 Look out Mike! Oh wait, it's just Levin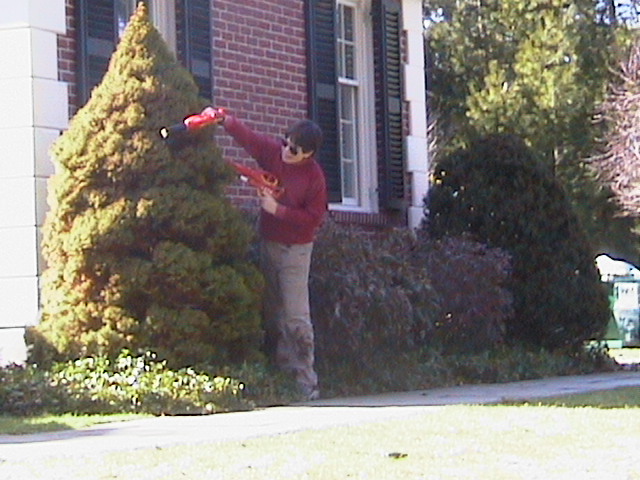 Nobody move or this tree gets it!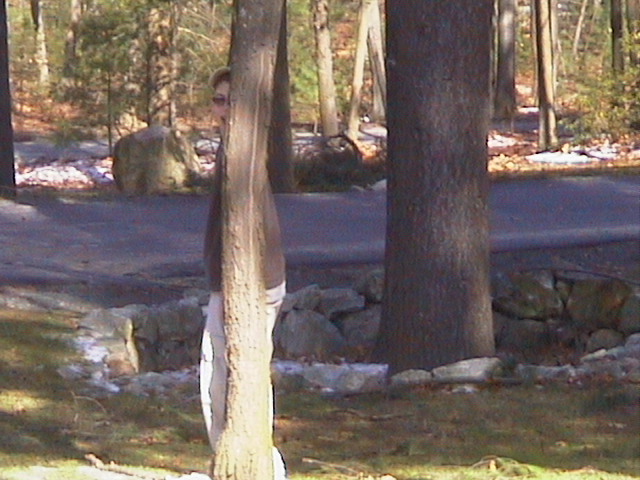 It took us hours to find him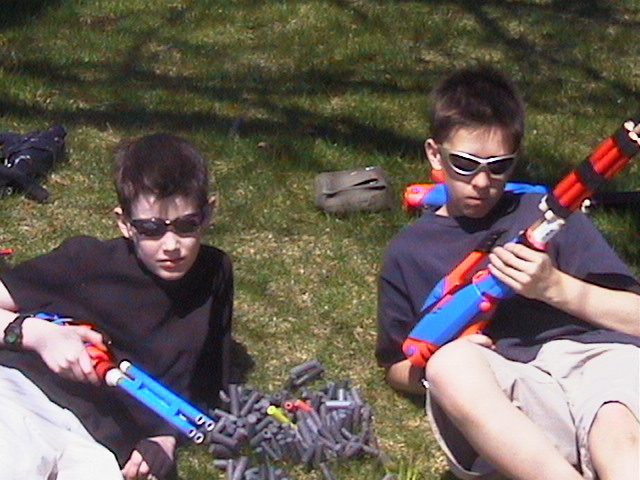 You jellin?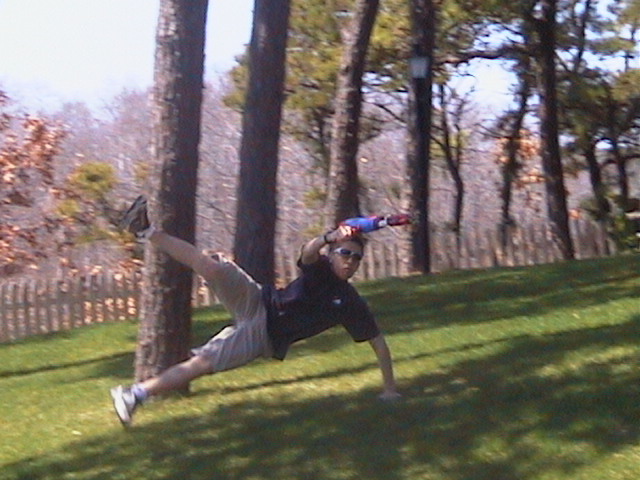 He's breakdance nerfing!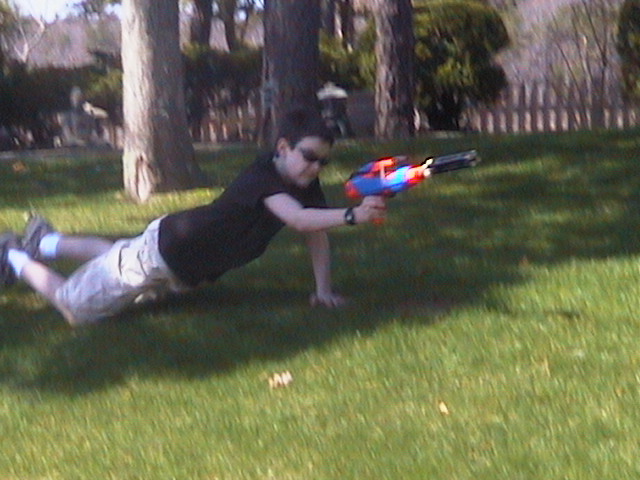 Can anyone tell me what he's doing?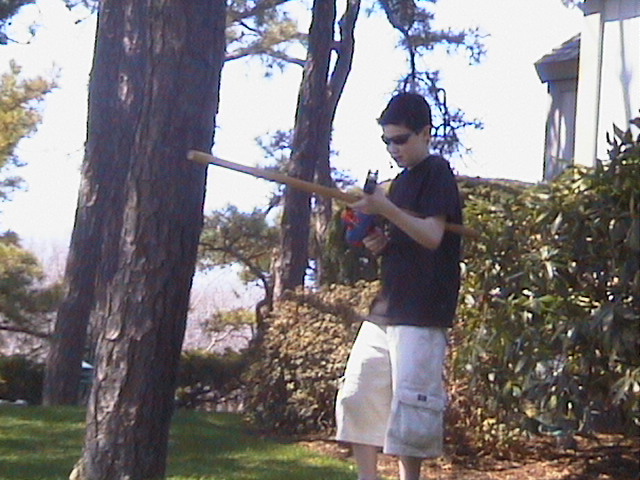 Chris, I think that ramrod is a tad big
Roof Hunter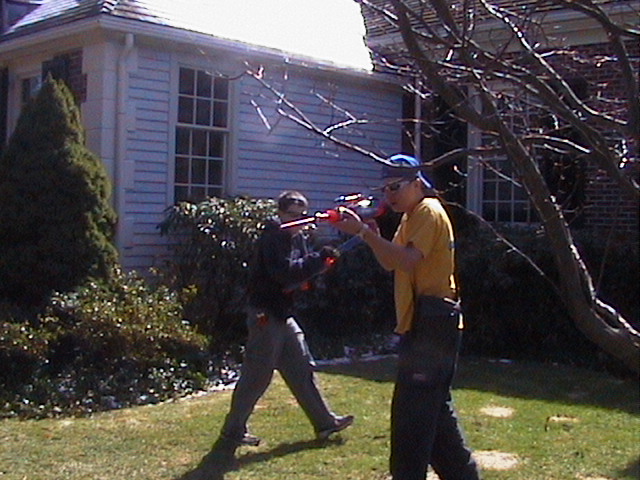 You're cool too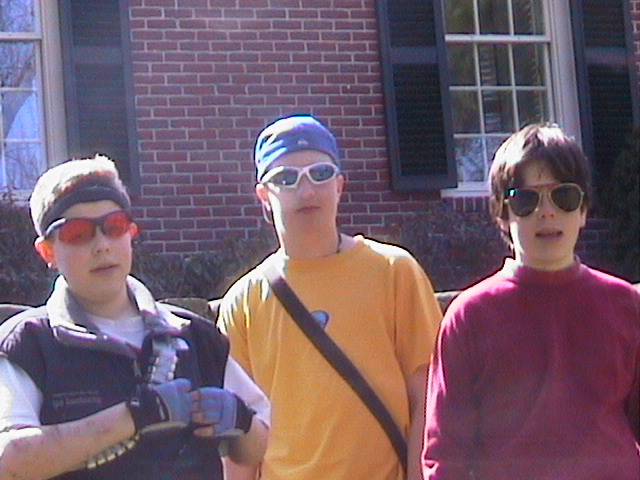 We all love waiting for the last two survivors to duke it out
Sneak Attack! ...sort of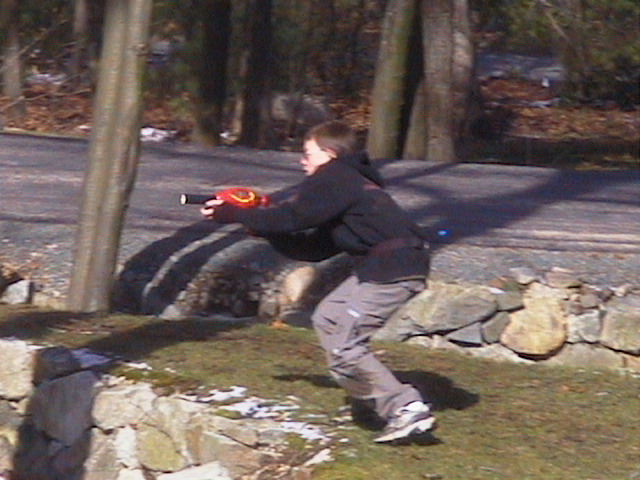 You put your right foot in...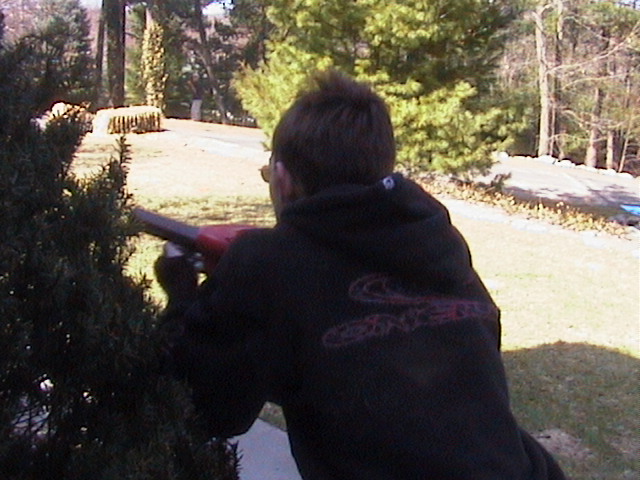 Mattcam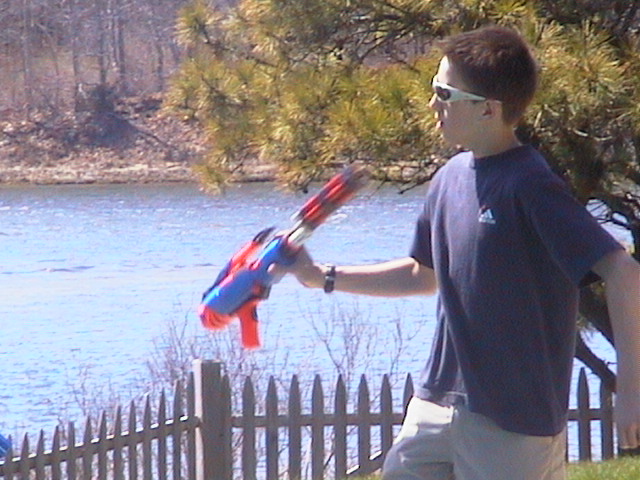 Famous last words: "Is this thing loaded?"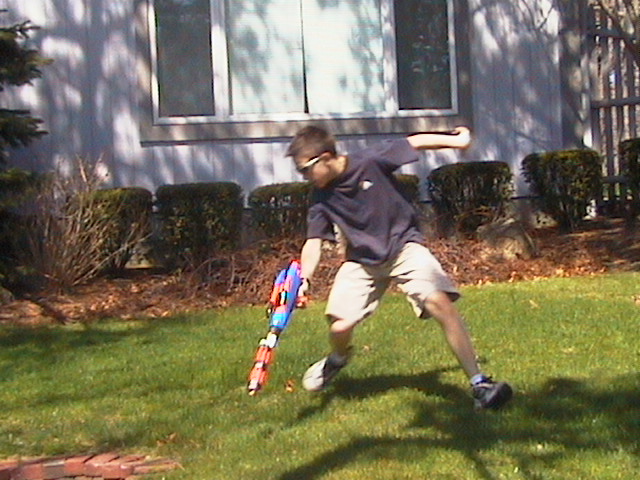 He didn't like the way the ground was looking at him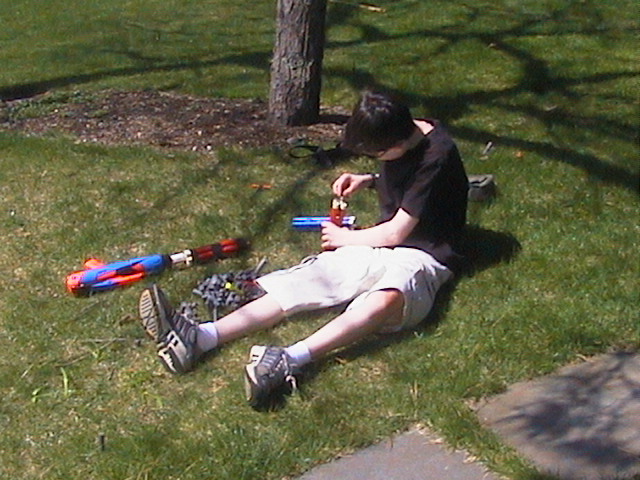 Chris reloading his 50 barrel assemblies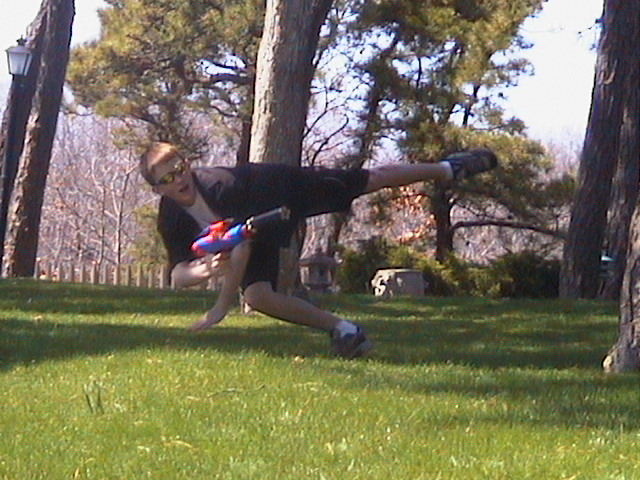 It's our daily mid-nerf Yoga lesson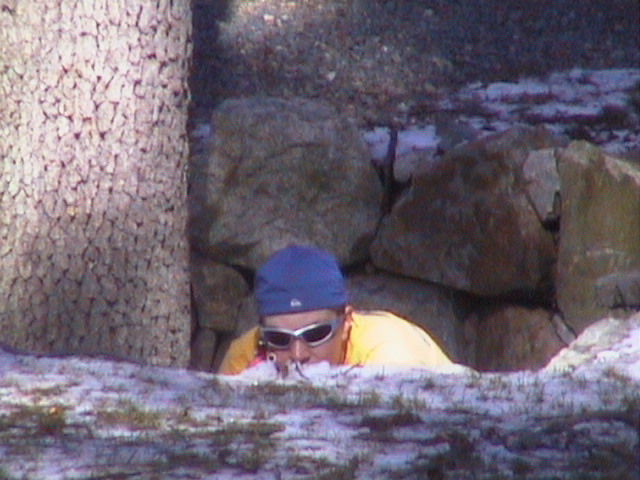 Phill likes holes, don't you Phill?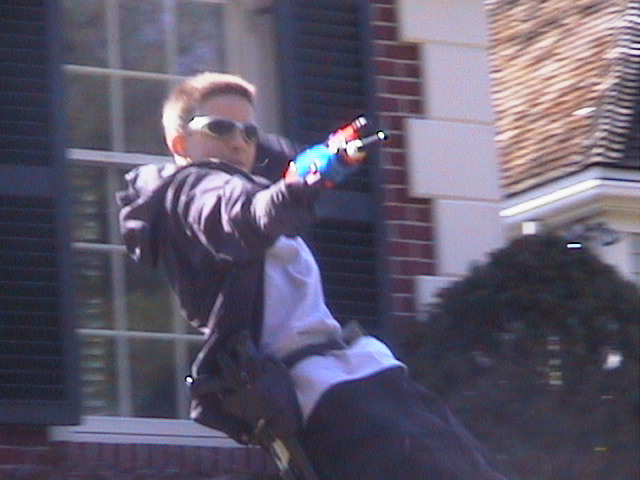 Who said nerf wasn't relaxing?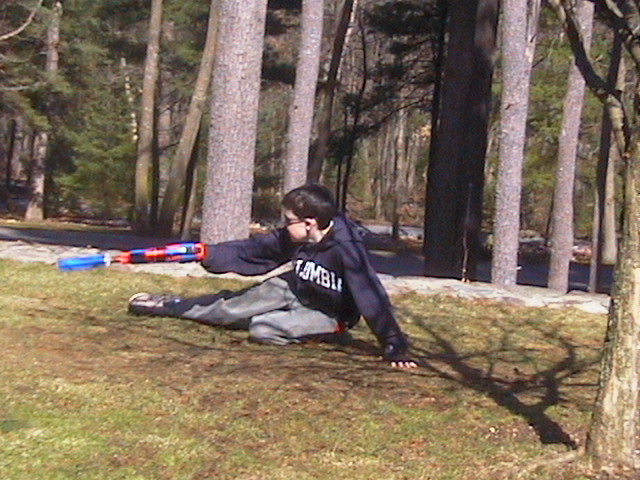 And he's SAFE! Nerf baseball... what a rush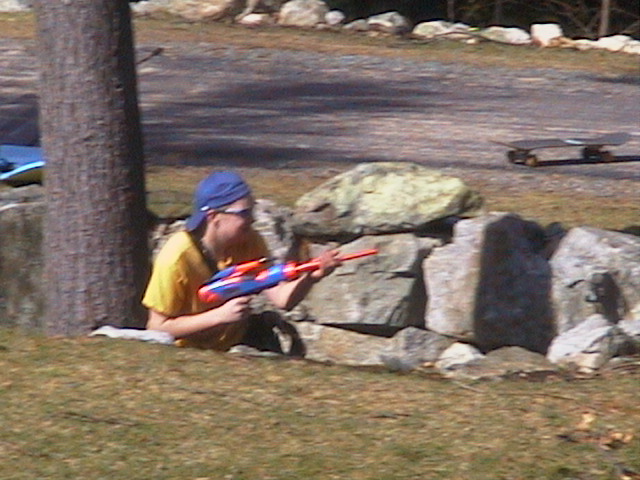 And here's Phill again... still in the pit...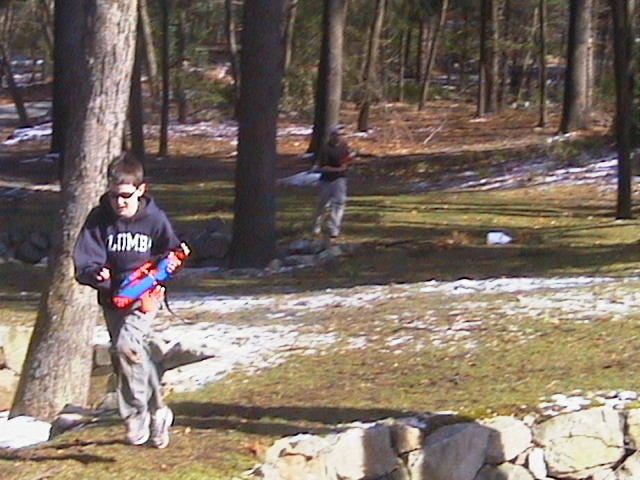 This was a real speed demon chase scene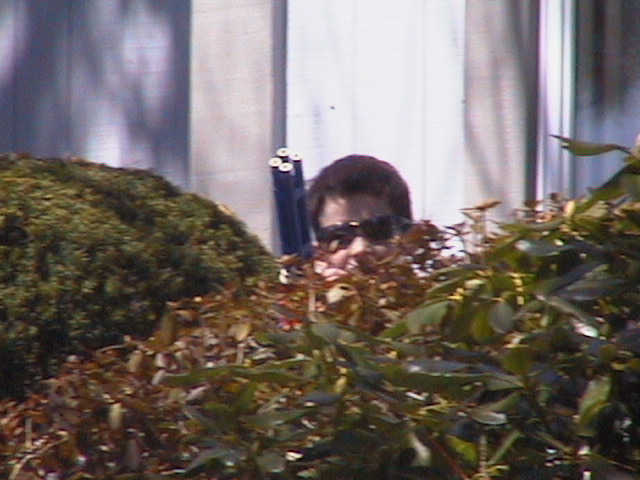 There's so many bushes, even Chris can't see what he's doing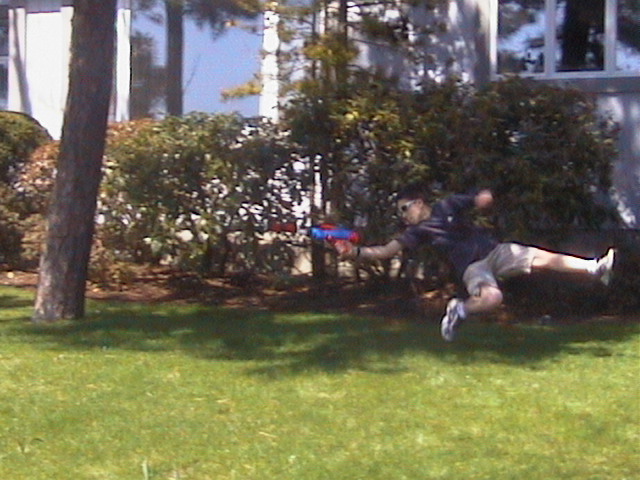 "That isn't flying! That's Falling, with style!"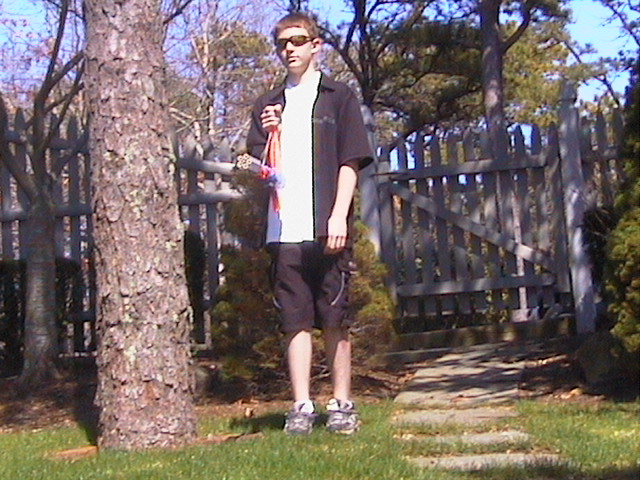 "You will be assimilated!"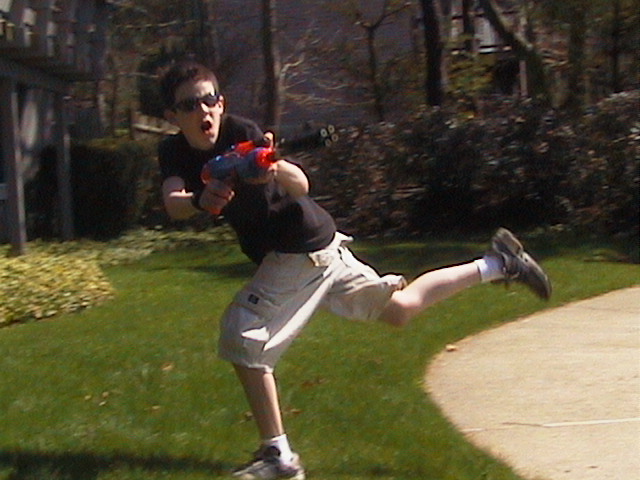 Little known fact: Chris was getting ready to catch a frisbee in his mouth as this shot was taken